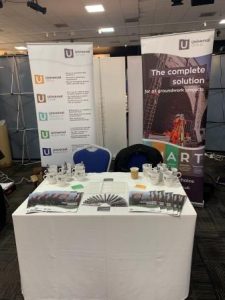 This week, Universal Group held their first show for the East Midlands Expo, at the East Midlands Exhibition centre. We advertised our five divisions and went into some detail of what these divisions could offer to groundworks projects across the UK.
We had a very busy day and it was great to meet so many new people and to discuss the services and expertise to potential new clients and customers.
Due to the success of this year, we hope to exhibit again next November.